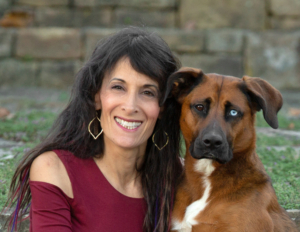 Anyone who knows me knows how much I love pets. I can't walk past a dog without petting him or her. I absolutely adore cats. And I have a soft spot for lizards; I think they're super cool. I also love photography and have been creating photos for over 30 years. In 2009, I merged my love of pets with my love of photography and started my business, Ellen Zangla Photography.
As a niche photographer—all I photograph are pets and pets with their people—I am an expert in pet photography. I understand pet behavior, know how to get them to look at the camera with that "look," light their fur correctly (if you have a black pet, you'll know what I mean), and capture the relationship they have with their owners. I have a lot of patience, giving dogs, cats and other pets time to relax, knowing that it can take some time to get the perfect image.
I specialize in creating natural and unique photos of dogs, cats and other pets. I photograph mostly outdoors (with the exception of cats and other animals, such as guinea pigs, who may not go outside). My clients say that I capture the true personality of their pets, whether they're regal and proud, funny or goofy, or somewhere in between. You can read what some of my other clients have said here.
I believe that our pets are family members and that we should have amazing photos of them that we will treasure for a lifetime. And I love creating these images for people. When it comes to capturing those once-in-a-lifetime moments, it's important to get it right, and I have the technical and artistic skills to make that happen:
I am a Master Photographer and a Certified Professional Photographer through Professional Photographers of America and an Accredited Professional of Animal Imagery through the International Society of Animal Photographers.
I have won numerous awards for my pet photography, including:

Four time medalist in the Professional Photographers of America prestigious International Print Competition
Grand Imaging Award Finalist, Animal Category, Professional Photographers of America, International Print Competition
Portrait Photographer of the Year, MDPPA, and a Top Ten Animal Image at the 2016 International Print Competition.
Multiple other award-winning photos in state, district and international print competitions. You can see my award-winning photos here.
I live with my husband, our 19-year-old son, and six four-legged family members: our first set of "twins:" Alfie and Griffin, eight-year-old cats, who are "foster fails" (they came home for a long weekend in November 2014 and never went back); Lola, a five-year-old Boxer/Australian Shepherd mix; our second set of "twins," Panther and Storm four-year-old cats; and Aeneas, a three-year-old American Staffordshire Terrier/everything but the kitchen sink mix. You can see their photos here.