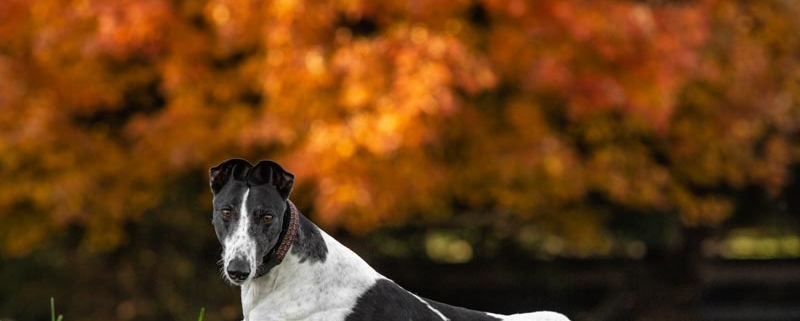 Loudoun Pet Photographer Announces Book Project to Raise $25,000 for Local Animal Welfare Groups
Local Pet Photographer Launches "Tails of Loudoun County" Coffee Table Book to Help Save At-Risk Dogs and Cats in Loudoun
(Hamilton, VA) —A pet photographer from Hamilton is planning a coffee table book featuring local dogs, cats, lizards, horses – anything with a tail – in historic and scenic locations throughout Loudoun. The proceeds from book and sponsorship sales will go to Friends of Loudoun County Animal Services (FLCAS) and the Loudoun Community Cat Coalition (LCCC).
Titling the book "Tails of Loudoun County," Ellen Zangla of Ellen Zangla Photography is working to raise $25,000 with this project, to support FLCAS and LCCC in their work to end animal homelessness and suffering in our community.
The "Tails of Loudoun County" book will be published in the Fall of 2019. Only a limited number of photo sessions are available. For more information about scheduling your pet's photo shoot for inclusion in the book, or to become a business or individual sponsor, please visit www.facebook.com/tailsofloudouncountyor call Ellen at 703-727-3368.
Giving back to her community is a guiding principle of Zangla's business. As a professional pet photographer, Ellen partners with Loudoun pet businesses including Woofie's, Leesburg Veterinary Hospital, Happy Hound and Dog Day Afternoon to raise money by holding fundraising pet photo shoots.
In 2018 alone, Zangla raised nearly $15,000 for a variety of charitable organizations including Loudoun County Animal Services, Lonely Hearts Animal Rescue and Operation Smile.
Her fundraising photo shoots are professionally designed for themed events such as Halloween and Christmas. Zangla has photographed hundreds of dogs, a handful of cats and even some rabbits. Clients receive a professional photo of their pet and all proceeds are donated to the designated organization. "I have a profession I love, and I feel very fortunate that I can use my skills to help raise money for organizations that can really benefit from the additional funds," said Zangla.
Zangla has now turned her fundraising efforts to her new "Tails of Loudoun County" project. To date, she has photographed pets at Stone Tower Winery, the W&OD Trail, downtown Leesburg, and a beautiful private property in Purcellville.
Woofie's, who has partnered with Zangla for the past four years on various fundraising events, is excited to be part of Zangla's newest project. "Ellen has an amazing ability to capture the true personality and spirit of the pets she photographs. Woofie's is thrilled to be a sponsor of this project. We can't wait to see the beautiful pictures of the pets at the many landmarks of this great County that we live in, work in and love so much," said Amy Reed, Co-owner and Co-founder of Woofie's, based in Ashburn.
Zangla specializes in portraits of pets and pets with their people. She is a Master Photographer, Certified Professional Photographer, three-time medal award-winning photographer in the Professional Photographer of America's prestigious International Print Competition, and Portrait Photographer of the Year in her state professional photography association.
She is a member of the Loudoun Chamber of Commerce and Professional Photographers of America. Zangla lives in Hamilton with her husband, son, two dogs and four cats. You can see more of her work at www.ellenzanglaphotography.com.
https://ellenzanglaphotography.com/wp-content/uploads/2019/01/C28A2521-Edit.jpg
533
800
EZ
https://ellenzanglaphotography.com/wp-content/uploads/2021/04/ellen-zangla-photography-logo-horiz-2-1030x367.jpg
EZ
2019-01-09 07:49:52
2021-03-19 16:26:07
Loudoun Pet Photographer Announces Book Project to Raise $25,000 for Local Animal Welfare Groups